E-E-E-E-commerce has become a significant force in the global market and there's no doubt that the industry is booming like never before. In fact, as of 2021, E-commerce makes up 19.5% percent of global revenue and is projected to grow to 21.8% in the next 3 years. It's relatively easy to start an online shop, and because of this, the number of e-commerce businesses in operation continues to grow massively.
Today, 18% of all retail sales are made online, so it's no mystery that people are flocking to grab a piece of the pot. Nowadays all you need is an email and an idea to start an e-commerce business. It's so easy to start an online shop, however, that many people rush to launch, only to close their shop shortly afterward. In fact, 90% of e-commerce businesses fail in their first 120 days, even though the market for online goods continues to grow.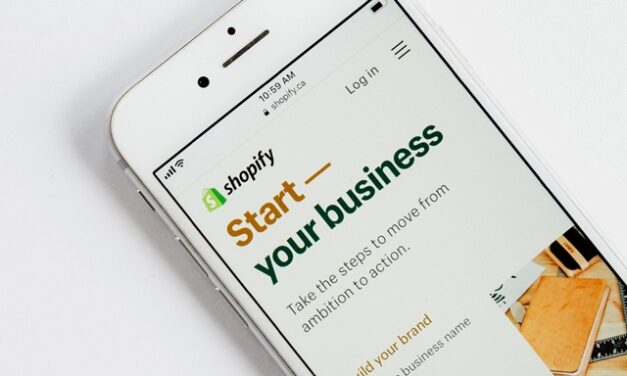 Wonder why? Many e-commerce businesses fail quickly because it's so easy to start an online shop that many who start are not prepared to weather the ups and downs. With so many hidden overhead costs and possible pitfalls, a budding e-commerce business must pay close attention to a number of key details in order to make sure it's protecting its capital and its competitive edge.
We work with small businesses every day, many of them are e-commerce based. We've been able to identify 6 significant reasons many e-commerce businesses have trouble staying afloat.
NO MARKET FOR PRODUCT.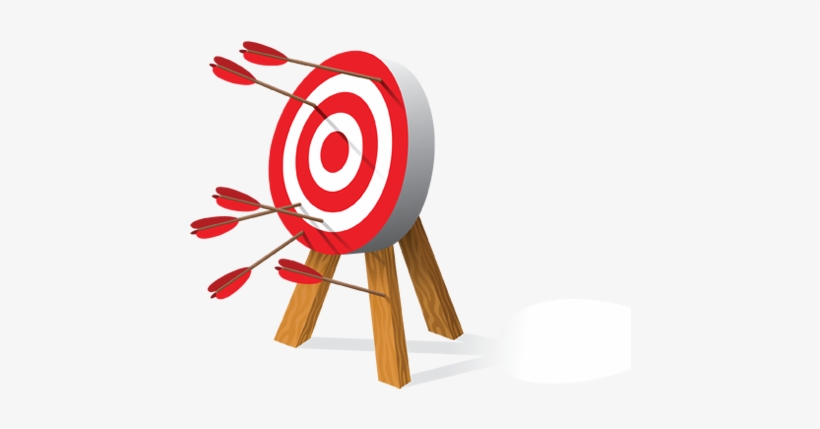 A majority of e-commerce businesses fail because there wasn't proper research and preparation in the planning stage. Many budding e-commerce operations soon find that there is no market for their product or service, or that they are already being outcompeted by a much larger supplier. Even though the beginning of an e-commerce site can be just a few clicks away, there is a lot of competition in the e-commerce industry, and an operation that hasn't properly assessed its market share, its competitors, or its target consumers can run into serious trouble fast. It is important not to rush through the planning stage, and to establish a well-defined target market in order to properly position a product or service. From there, a merchant can find out who their competitors may be, which will undoubtedly shed light on their market share and sales projections. Ultimately, a well-researched business plan will reveal whether there is a demand for the product in the first place.
NOT ESTABLISHING AN EFFICIENT PAYMENT SYSTEM.
Choosing the best way to process payments is crucial in landing successful online sales. Today, about 75% of carts are abandoned, and one of the top reasons customers abandon carts is due to inefficient payment options. Before you set up your online shop, it's best to set up a streamlined payment process that will reduce cart abandonment. Nothing frustrates customers more than getting all the way to the payment stage and being inconvenienced by a confusing or tedious payment system. Using Paypal, Square, or Stripe to streamline your payment processing can help mitigate cart abandonment.
NOT HAVING ENOUGH CASH FLOW.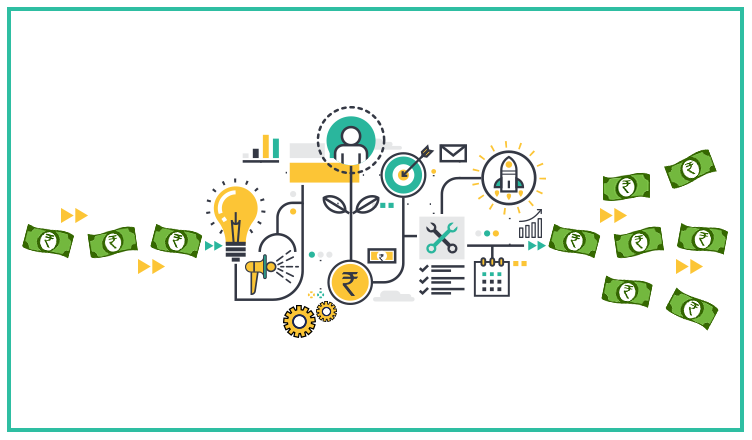 Cash flow is the reason that 82% of small businesses are forced to shut down, and e-commerce businesses are NO exception. This makes sense: without working capital, there is no business. What is working capital? It's the amount of cash available to cover the everyday expenses of running your business, and if that cash runs out, you'll have to close down. No exceptions. It's very easy for an e-commerce business to run out of cash. It's very important to implement the right budgeting strategies, and if necessary seek the right funding at the right time.
Mismanaging funds is the most common way e-commerce businesses fail. E-commerce fluctuations can happen faster than in brick and mortar stores. Some of the ways e-commerce businesses mismanage their funds include lack of proper inventory management, not accounting for seasonal ups and downs, not leaving room in their budget for returns, and just plainly not planning for unforeseen circumstances carefully enough. If any unfortunate circumstance were to appear, e-commerce businesses should also plan to seek funding at pivotal stages in their development. Funderhunt is a great resource for funding options and can help get your e-commerce business back on the right track.
NOT ACCOUNTING FOR SEASONAL UPS AND DOWNS.
There are seasonal changes in almost every market, but they can happen faster when your store is online, so paying attention to seasonal fluctuations is crucial. If you sell gift wrap, chances are your sales will skyrocket during the holidays and probably taper off in the summer months. If you sell coats, sales will most likely skyrocket in the winter, and drop drastically in the warmer months. Researching industry standards for seasonal highs and lows can be crucial in proper budgeting, and in weathering seasonal downturns. Many e-commerce platforms like Wix and Shopify offer business and financial forecasting tools that allow the viewing of sales reports and facilitate the comparison of the previous year to trends from different time periods. It's also possible to use these tools to further break down sales by location to see who's buying what, where, and when.
NOT IMPLEMENTING PROPER INVENTORY MANAGEMENT.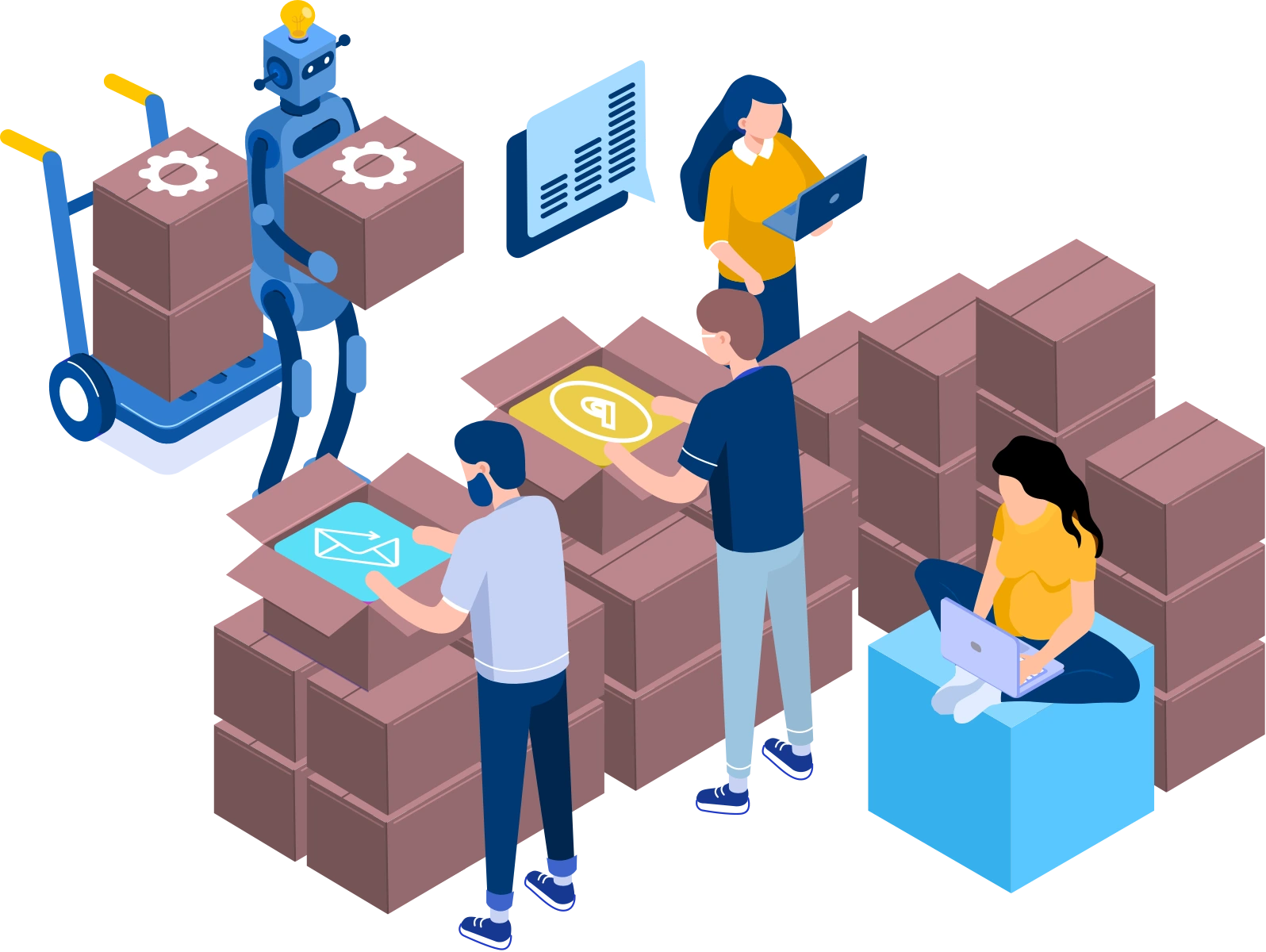 Inventory management is crucial for money management, especially in an e-commerce business. Without a proper inventory management system, a merchant may end up with too much or too little of a product, which could lead to backorders and unnecessary costs. Proper inventory management will help you get the most out of your working capital, and help ensure your business doesn't run out of much-needed cash flow. A solid inventory management system will tell a business exactly where to spend, and where not to spend crucial funds. Some tried and true inventory management tools we've found include Zoho Inventory, Shopify, and Square.
NOT LEAVING ROOM FOR RETURNS.
Many businesses don't think about factoring in returns, and expenses associated with returns in their budgets. But it's crucial in retail, especially that which is done online. The truth is, returns ALWAYS happen. It doesn't matter how perfect or revolutionary your product may be, things inevitably happen, and one of the inevitabilities in this business are returns. In fact, you should account for 10-40% of your products being returned. And within that, you should factor in return shipping costs into your budget, as well as any repackaging or restocking costs.
Although returns are inevitable, there are some ways to mitigate the number of returns. One way to keep returns controlled is by creating a well-defined return policy and making it easy to spot on your site. Also, spending the time to create detailed product pages with multiple photos, and with lots of reviews can definitely reduce buyer's remorse and reduce returns. It's also important to ship products securely and as fast as possible. Consumers who get their orders quickly and in great condition are usually satisfied, and less inclined to return an item or buy it from a competitor instead.
Although starting an e-commerce business may seem attractive due to the sheer ease of opening up a shop, the reality is that the stark competition in the market and the many possibilities to mismanage funds can lead an e-commerce entrepreneur to many pitfalls. However, with proper research, solid budgeting, and a little bit of forward-thinking these mistakes can be easily avoided. A successful e-commerce business presents boundless opportunities for revenue and growth if done properly.